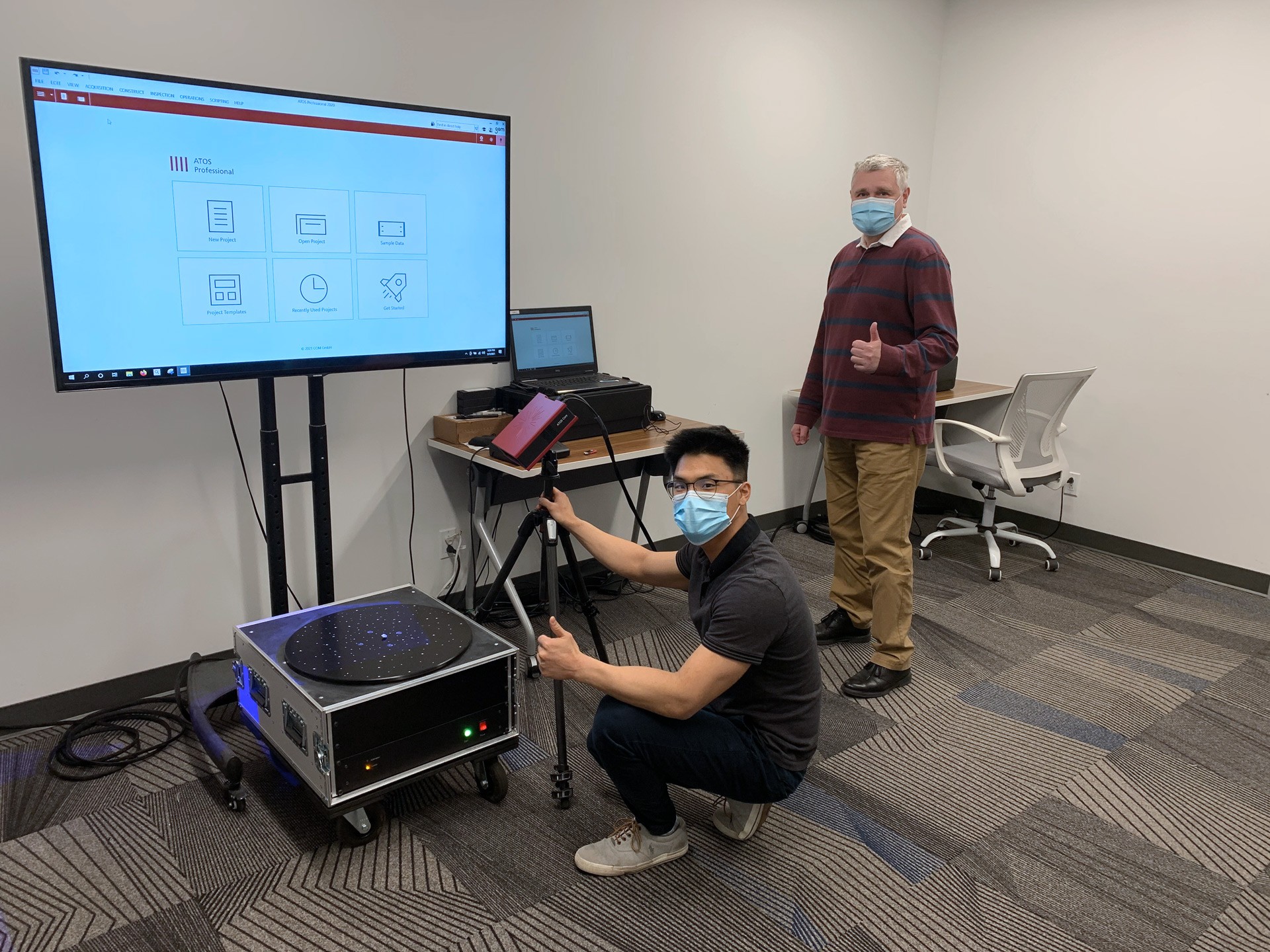 During this three-day course, participants will learn the fundamental strategies for working with an ATOS sensor and ATOS Professional software, and includes a module on acquisition and a module on inspection.
The acquisition module educates participants on how to digitize a measuring object with an ATOS sensor based on different measuring strategies, by carrying out practical exercises with the ATOS system and creating a 3D model of an exemplary measuring object.
The inspection module teaches participants the basics required for evaluating digitized measuring objects. Using their 3D model created during the first module, participants will perform inspection tasks of varying complexity and analyze the results, including distances, diameters and angles.